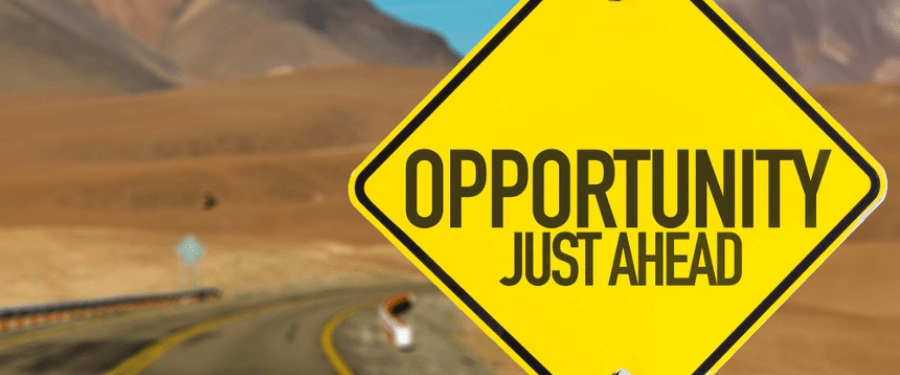 It's that time of year again. As we're about to enter 2019, we're looking back at how this year's trends compared to our predictions as well as what we can look forward to in the supply chain industry in the new year.
At the beginning of the year, we shared our predictions for Supply chain trends for 2018. The main takeaway from this article is that 2018 would be marked by a strong focus on productivity, efficiency and flexibility to combat increasing costs due to struggling economies. And, indeed, it was.
We predicted that businesses would see the following trends in their warehouses:
Now, as we approach 2019, businesses in the Middle East and Africa (MEA) can expect to build on these themes even more.
Challenges MEA businesses will face in 2019
The two main challenges faced by MEA businesses in 2019 will be the rising cost of operations and labour productivity and skilled availability.
1. The rising cost of warehouse operations
One of the main challenges facing MEA businesses in 2019 is the rising cost of operations. This is due to things like increased fuel costs and increased VAT in countries such as South Africa, Saudi Arabia and the United Arab Emirates (UAE). Already tight budgets are looking to become even tighter - so it'll take a little creativity to ensure your business doesn't feel the pinch.
Why MEA businesses need to benchmark against world class best practices
It's crucial for MEA businesses to benchmark their operations against world class best practices. This helps to ensure that you're using the latest technology and processes to streamline your warehouse operations, for greater productivity and profitability. The right warehouse management system (WMS) will help you to optimise areas such as your warehouse layout, picking process, inventory accuracy and visibility in your warehouse. By optimising your warehouse operations on an on-going basis, you'll be able to pick up any bleeding points before they become a major problem.
---
Take a look at world class warehouse efficiency in action. Download the Tarsus Distribution case study to see how Tarsus (in partnership with Supply Chain Junction) used Manhattan SCALE to increase their warehouse efficiency by 60%.
---
2. Warehouse labour productivity and skilled availability
Secondly, labour productivity and skilled availability is always a challenge in these regions. One our customers in Saudi Arabia, for example, recently had to travel to India and the Philippines to recruit warehouse workers. Warehouse automation, however, offers a viable solution.
Supply chain and WMS trends for 2019
The convergence of solutions such a TMS (transport management system), OM (order management) and WMS (warehouse management system) has been in place for several years. However, there continues to be a heavy focus on increasing customer service, doing more with less (improving labour productivity, visibility and so on) and reducing reliance on multiple vendors, controlling various systems that run the warehouse.
While 2018 was the year of preparing for automation, 2019 will be the year for implementing and leveraging automation and machine learning, to improve accuracy, decrease costs and continue to increase productivity and flexibility.
1. Increase in warehouse automation
As we mentioned above, a current major challenge for MEA businesses is lack of labour productivity and skilled availability. With high order volumes flooding through warehouses, it's difficult to meet tight delivery deadlines without sufficient teams of skilled labour. This has caused a rapidly increasing need for warehouse automation.
Automation makes businesses more agile, as you don't have to rely on employing human beings for every task in your warehouse. This allows you to focus your labour budget on acquiring key skilled staff members, while your WMS handles the repetitive, day-to-day administrative tasks. According to a Manhattan Associates survey, "99% said their organization is already using automation for fulfillment in the warehouse to some extent".
2. AI and machine learning in warehouse management
Machine learning goes beyond simply automating routine and repetitive tasks in your warehouse. Machine learning is used to process high volumes of complex data sets faster and more accurately than any human being could ever do effectively.
Machine learning capabilities are an important feature of modern WMS technologies, as it allows your software to self-modify. The ARC Advisory Group writes, "Self-modification, with its ability to adapt to changing situations, is good for dynamic data sets, where the relationship between the dependent and independent variables is fluid. When the predictive power of an algorithm changes, machine learning can recognize this degradation and create a new input-output relation, offering more robust predictive power. Machine learning's ability to adapt to changing conditions makes it a particularly good fit for today's e-commerce warehouses, where new orders are continually introduced into the existing workload. Waveless warehouse operations are a strong fit for machine learning."
The Manhattan WMS now leverages AI and machine learning in its order streaming solution, "complete with an embedded, vendor-agnostic WES, that coordinates both your workforce and your automation to get the best from both". The benefit of having a vendor-agnostic WES (warehouse execution system) is that it allows you to seamlessly integrate any automation or robotics technology. This means you'll be able to implement any new technology as it emerges - so you warehouse will always stay up to date with industry best practices.
3. Omni Inventory Optimisation (OIO): inventory precision like never before
In the beginning of 2018, we spoke about the importance of "right-sizing" your inventory. Now, thanks to machine learning, you'll be able to optimise your omni-fulfillment strategy more accurately than ever before. OIO's ability to self-learn and self-tune ensures that you always have the right stock, at the right time in the right amounts - without any additional input from your team. This reduces risk and unnecessary capital expenditure and improves the overall customer experience.
"OIO helps you leverage inventory to thrive in the new environment. With self-learning capabilities, it allows you to constantly improve how you meet consumer preferences and demand. With every new fulfillment option, OIO helps you pilot and expand programs with the most accuracy possible. The results are better experiences for the omnichannel shopper, along with lower costs, greater capital savings and reduced inventory across the network", writes Manhattan Associates.
Stay up to date with the latest trends in the supply chain industry. Subscribe to Supply Chain Matters, and we'll send all of our latest helpful tips and tools, straight to your inbox.