Mohammed Ebrahim
Operations Director, Kolok
Once we had bedded these things down, we called on Supply Chain Junction to advise on how we could squeeze a little more out, not only of our WMS but out of out of our existing processes. The opportunities were quite staggering, we found that even though we had made huge strides we had only touched the surface. This is where our relationship with both Supply Chain Junction and Manhattan really paid dividends. From a process, system and local industry perspective we have been able to leverage Supply Chain Junction's expertise to help plan, evaluate and deliver on opportunities that continue to significantly move us forward and one of the great things about being a Manhattan user is that we can (and have) leveraged the large network of companies just like ours to learn from and share experiences.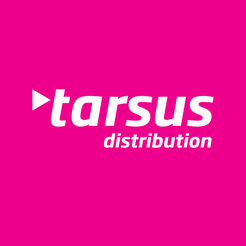 Tim Proome
Head of Supply Chain, Tarsus
The project initially focused on the appropriate corrective support solutions, whilst identifying key areas for opportunity, our aim is to continue optimising in order to achieve 100% warehouse utilisation via offering 3PL services to the market and doing this by improving our processes and reducing our operating expenses.
Manhattan SCALE is both flexible and capable of overcoming any challenge that Tarsus has faced due to the depth of functionality. In fact, the "sky's the limit" with the implementation of Manhattan SCALE and modern strategies and processes.
Jan Tukker
Head of Logistics, The Foschini Group
The joint collaboration of Foschini, Manhattan and Supply Chain Junction cannot be faulted. The warehouse management system was delivered on time and under budget thanks to the commitment of the team. On the day we went live with the first site, we reduced volumes for the switch-over to the new system to give us the opportunity to iron out any problems—but there weren't any. We were back up to full capacity within five days and shipping greater volumes of goods than before.
MikeMarshall
CIO, Cambridge Food
We selected Manhattan SCALE based on functionality of the solution, Manhattan's position as leader in the global WMS space and the in-market support we knew we would receive from its local GeoPartner™, Supply Chain Junction. Because Manhattan SCALE could be integrated with, and complement, our existing enterprise systems, we appreciated that this would provide us with the total visibility and control we needed across our supply chain.