How long does it take to implement a WMS?
Written by
William Sudding
Created: 03 May 2019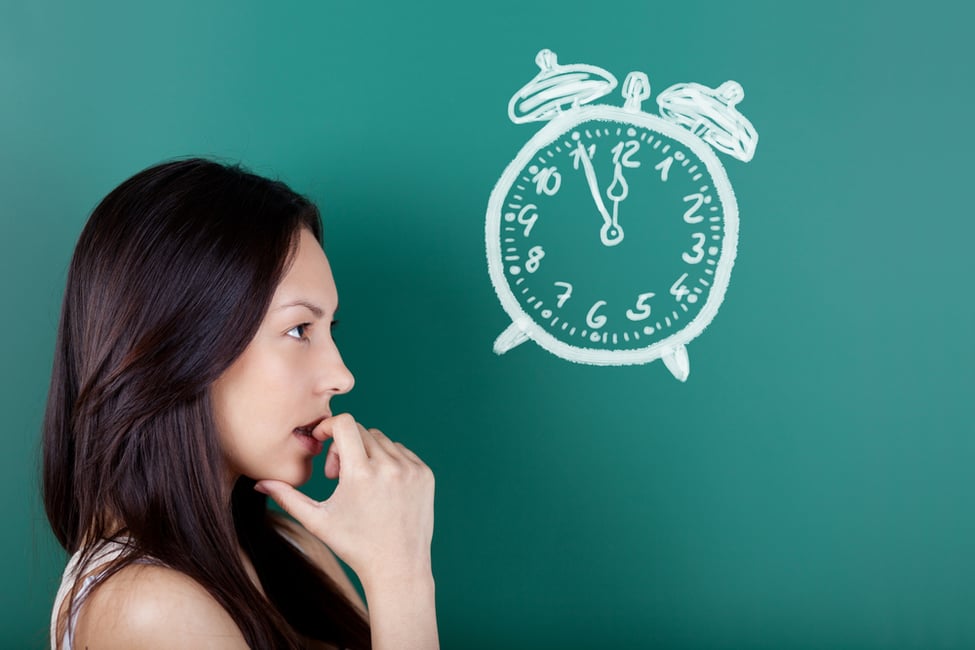 The short answer is that for a first-time implementation at a brand new facility, the process should take 6-8 months, however this may vary based on multiple factors. Our aim with this article is to answer your question with insightful information and a detailed breakdown of the factors involved, guiding you as a decision maker towards a plan that will ensure alignment between timing, planning and resource requirements for the successful implementation of your chosen WMS
Step 1 – Clearly define the business processes outcomes that you want to achieve
The implementation of a WMS can be complex and it's thus absolutely critical that prior to starting you have clearly defined the requirements of your business process. A thorough business review will allow for faster implementation. During this review, team members from all departments should be present to discuss requirements and potential limitations from existing legacy and ERP systems. The latter will be revisited by your change management team but it's essential that this is addressed upfront too.
Our 20 years of WMS implementation experience has shown that a lack of upfront planning, alignment and understanding of the business goals and impatience to see quick results is the most common cause of delay. The latter puts additional pressure on the team to rush the implementation process which can put the entire project at risk.
You should expect the design phase to take 8-12 weeks
Step 2 – Clearly define your integration process requirements
Integration is typically split into two core touch points:
ERP integration is all about ensuring that you have the most appropriate data with relevant actions taking place in the right system. We often discover that companies do not clearly understand the role and responsibility of each system and then the resulting effect on the ultimate outcome should this not be in place from very early in the project. A simple example is that of physical quantity ownership, the WMS must be the master of the quantity in the facility and pass this back to the ERP, any single sided entries in either system will result in inventory imbalances and ultimately inaccurate inventory availability.
In the ERP integration phase, you should expect a full cycle of 4-8 weeks from scoping to the testing for integration readiness.
For decades, MHE has automated warehousing functions and material movements, which has resulted in higher resource utilisation, lower cycle time and higher inventory and shipment accuracy. The requirements of the integration of the MHE to your selected WMS again are heavily dependent on the agreed business processes and which system is responsible for which action.
With the Manhattan WMS and its embedded Warehouse Execution System it can ensure that all MHE and employee interactions, updates and tasks are controlled via a single source, ensuring complete coordination and an optimised outcome.
In the MHE integration phase, this is heavily dependent on the number, type and complexity of the MHE, but you should expect 2-5 weeks integration per MHE type.
Step 3 – Ensure that the team you put in place has the right involvement and focus
It's all about teamwork!
Previously we outlined the core project team members when we wrote implementing a WMS then you'll need these guys on your team. A critical and fundamental consideration is to ensure the inclusion of teamwork and structured client involvement with clearly defined roles and responsibilities. Neglecting this stage of the process may affect implementation in many ways, especially in terms of time, deliverables, transfer of ownership and cost. Keep top of mind that your WMS partner and team members will make up approximately 50% of the project team and task list but will account for up to 70-80% of your success. It's thus vital that you build a strong relationship, trusting their experience and advice with regards best practice and common onboarding errors which may lead to project risks.
The team you select to work alongside your WMS supplier are absolutely critical to implementation success. In fact, we consider them to be so important that we've given them all superhero personas! They should be with the project for the duration and you should ensure that the key players transition into go-live support for future optimisation initiatives.
Step 4 - Testing, training and go-live approach
No doubt you've heard many horror stories of organisations who've experience WMS implementation failure. This is where you require a structured and measured approach to testing and training.
Testing should ideally take place across four phases; system testing, integration testing, user acceptance and volume testing. Across each phase it's vital that real users adhere to your established processes and use data that represents your actual live business environment. This part can be extremely stressful for all involved but consider it a non-negotiable for successful WMS implementation.
Training for your entire team is essential and here, your WMS vendor should be leant on for full support to rollout training of process development, software implementation, operational procedures and change management. We then recommend training an internal trainer for any future needs which will lessen the likelihood of additional costs down the line.
Communication across your entire organisation during your implementation process cannot be underestimated. Hold regular meetings to discuss issues, exchange ideas and review costs and timings. If your WMS implementation is a particularly complex one, then we promote aiming for a consistent series of quick wins. Not only will this keep your project in-check but provide boosts of confidence and energy for your team.
In this phase, depending on the complexity of the operation, you should expect a 1-3 month testing cycle.
Step 5 – Project and Change Management
Project management and change management resources are critical to a successful WMS implementation. If your company doesn't have these internally situated already, consider outsourcing to industry experts. Project Managers are the glue, providing proactive support whilst coordinating and communicating different objectives to your various teams. They are vital to your project's success as they work with the Executive Team and your WMS provider to ensure effective decision-making and quick issue resolution.
Sourcing an accredited and highly experienced Change Manager should also be a top priority. Agile and proactive, with the ability to manage your training and change needs, this team player should lead by example. To guarantee an alignment of vision and mission, training and change should run in parallel on the project.
Failing to establish these two key players on your team could result in disastrous delays in your WMS implementation, which may cause a domino effect across your entire project.
In project and change management phases, you should expect project and change management input from the beginning until the end of the project.
Step 6 – Go live ramp up
Your go-live date is fast approaching! A critical planning element to reap rewards, the focus here should be on timing, volume planning and a go-live support team. If possible, try and plan your go-live date for a lower trading period with less pressure on volume. Have your project team on site and working directly with the users on the floor until the operational teams reveal all-round confidence to take full responsibility.
Post your go-live date, you should expect a 1-3 month bedding down period.
Congratulations! You've completed implementation, now what? Believe it or not, this is a critical phase as you may have key project members leaving your core team and project teams separating with no plan for potential unforeseen issues. Consider forming a collective team of established individuals who worked closely on the project and request they continue to assess risk scenarios and support structures, in addition to the ongoing optimisation of your chosen WMS.
Mission Possible!
Now that you've got a good feel for how long it should take you to implement a WMS, read more detail about the implementation process here.
To ensure a successful implementation, you'll need to ensure that your master data is in great condition, download our master data checklist to ensure your obtaining full value from your WMS.