The 4 foolproof ways to optimise your inbound logistics planning
Created: 25 September 2019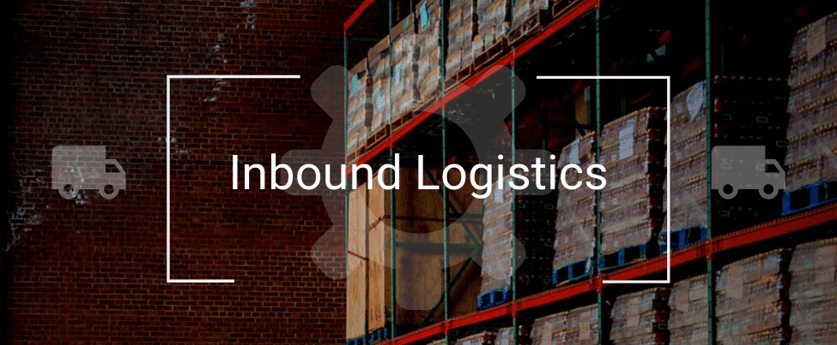 Any business that transports time-sensitive goods – whether it is fresh produce, consumer goods, or industrial supplies, understand the importance of managing your inbound logistics planning to avoid slow shipping times, errors in process, and deterioration of produce.
To optimise your inbound logistics to satisfy your end-customer (and keep your vendors in check), you need to ensure that what comes into your warehouse is planned and prompted efficiently, so that your shipments are on time, your inventory is stocked, and the processes that follow your inbound logistics can move along unimpeded.
How your inbound logistics impact your business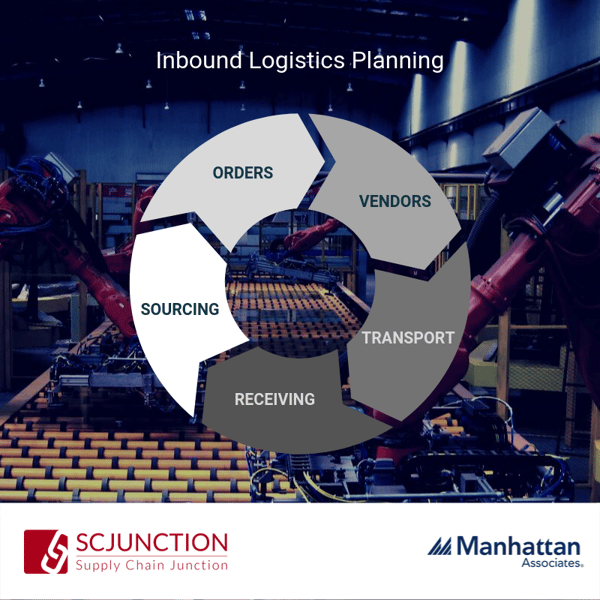 Your inbound logistics are reliant on a number of wildly varying factors to achieve efficiency and accuracy. If your inbound logistics are unplanned or unreliable, your entire business will suffer the consequence of unhappy customers.
To avoid this, your sourcing, order placement, vendor or supplier management, transportation arrangements and logistics, and receiving processes must all be put under the magnifying glass.
Streamlining your inbound logistics: the features of a WMS that make your process foolproof.
1. Yard management and appointment scheduling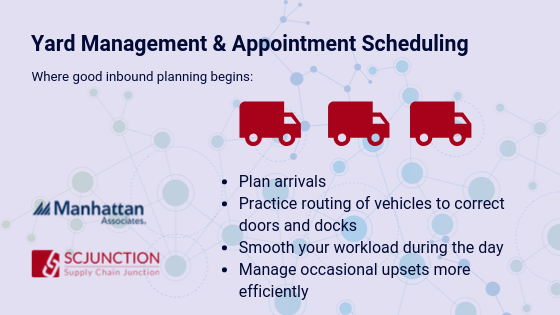 Managing the vehicles and/ or trailers as they arrive at your facility, and ensuring they are directed to the correct yard location or appropriate dock door is the critical place to begin.
Plan your incoming shipments to keep your processes on time and secure.
2.
Receiving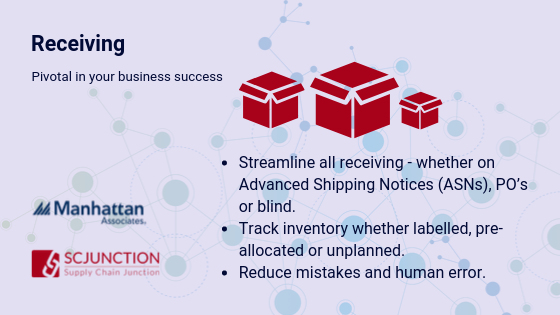 It is critical to ensure that your WMS helps to drive an effective receiving process – reduction in errors is a prime benefit of this feature. Your WMS can boost your capacity to manage any receiving eventuality – whether unplanned, un-labelled, sent with ASN (Advanced Shipping Notice) or blind.
3.
Reverse Logistics (Or return logistics)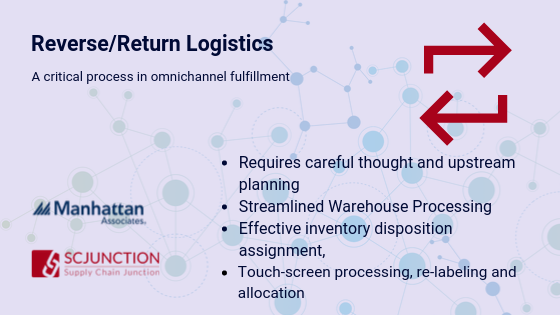 Simplifying your returns process is an important – and unavoidable – requirement in the Omnichannel landscape. Even a business-to-business model requires consideration for the returns process and the ease with which customers should be able to return goods.
Your WMS will assist you in this streamlined process by providing the order-management system that provides instant visibility of returning goods, regardless how they are being returned. Manage your warehouse and inventory with real-time, mobile dashboards
4.
Cross-docking
Simplifying the in-out paths in your warehouse can be aided by your WMS; seamlessly match the inventory received to the open orders so that your inventory can be shipped out without altering the packaging, logging and packing, adding and removing. This saves you time and labour, giving you an efficient and efficient inbound-to-outbound tool.