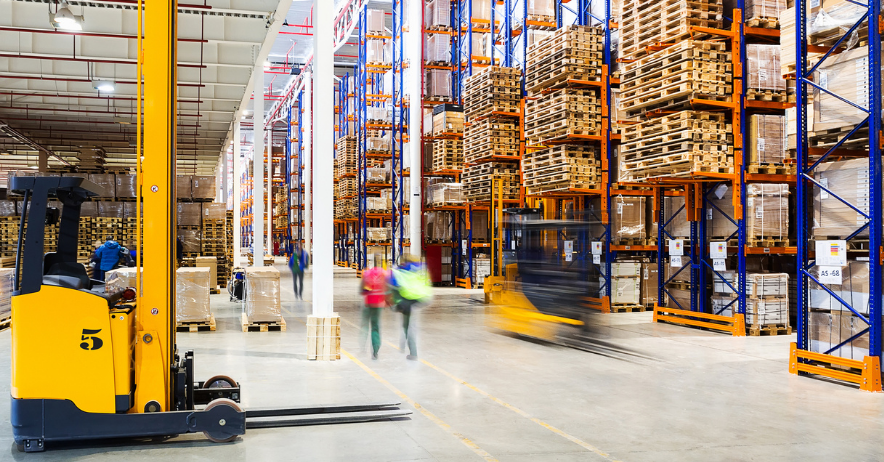 As a 3PL you need to deliver a high quality, flexible, cost effective solution to your end customers. This is particularly important in the arena of contract warehousing. Having the right WMS that supports the core 3PL business requirements is essential to success. This article details these core WMS capabilities and why they are important.
As a 3PL your business is centered around servicing the needs of your customer. This means that you face the challenge of taking care of their needs so that they can be the hero for their end customer. As leaders in the Gartner magic quadrant for WMS for over 14 years, Manhattan Associates has vast experience in working with 3PLs to enable them to offer the most flexible service options to their end customers, enabled by Manhattan's WMS.
There are 4 key enablers that the Manhattan WMS provides to ensure 3PL providers meet the needs of their customers:
1. Speed to Market
Allows a customer to onboard or implement the system quickly, this is driven by standardisation and functional flexibility.
Ability to implement customer-specific functional requirements rapidly and cost effectively.
Product stability and ability to integrate to a variety of host/ERP systems as standard.
2. Flexibility
Ability to handle all warehouse types such as public, 3PL and LSP.
Ability to support a mix of technologies (paper, RF, Voice and material handling).
Experience in a variety of verticals, product depth, extensibility and ease of configuration.
3. Enablement - rapidly deploy for any customer in any industry
The Manhattan WMS will enable you to provide a "yes" response to nearly any question in discussion or RFP.
Ability to manage and create contracts without worry of increased administrative costs as multiple variants can be managed by one WMS
Ability to provide secure, global visibility and enablement to your supplier and customer base.
Scalability is critical so that a 3PL can implement it any size customer and deploy the WMS as the number of warehouses, industries and customers that are managed grows.
4. Expertise
Deep domain expertise from your vendor with the ability to deliver the automated processes and streamlined workflows required in your customer's industry.
Ease of use and skills transfer to empower a 3PL to utilise internal resources to rapidly and cost effectively deploy, thus allowing the 3PL to independently service its client requirements.

Flexibility, speed, low cost of ownership and efficiency are the greatest allies of a 3PL when faced with demanding clients, high volumes of small orders, value-added service (VAS) and quick delivery time frames. The right WMS will enable you to get these right with ease.
---
Looking to optimise your warehouse? This practical guide will help you ensure your warehouse is managed efficiently. Download this practical guide to gain access to various checklists that will help you streamline operations.
---
Here are the core features that a 3PL should look for in a WMS solution:
1. Operational flexibility:
A 3PL needs to be able to configure business rules at a company level and support multiple flows within single or multiple warehouses. Ensure that your WMS can configure rules so that it can be company specific or allow mixing of inventory across companies within single locations or zones. This will allow you to optimise varying process flows within the warehouse(s).
2. Visibility:
A 3PL requires the ability to view inventory, orders and so on across both companies and warehouses with ease. It is also important that you consider the user permissions and security settings available across users or roles within the warehouse.
3. Labour optimisation:
Your WMS should provide the ability to handle multiple company requirements with the same labour force thus reducing total cost to serve.
4. Multi-industry support:
A 3PL will need to provide warehouse space across various industries so the WMS deployed will be able to support multiple industries within a single warehouse and to configure industry-specific rules and flows within that warehouse(s).
5. Architectural support:
The ability of a 3PL to manage multiple warehouses with one or more tenants in each warehouse is imperative. The right WMS offers the ability to manage multiple facilities whether they have a dedicated tenant or multiple tenants and it offers user authority and visibility at various levels for easy to manage reporting across clients and facilities.
6. Task allocation:
Your WMS should make it easy for users to sign into a specific company or sign into a warehouse with access to work across companies. Users that have access to work across companies should be given tasks across multiple companies based on work priority while reducing travel and optimising process.
7. Easy customer onboarding:
Your WMS should make it simple and quick to implement or onboard new customers at little to no cost.
8. Supervisor functions:
The WMS you choose should allow supervisors to work by company or release work by labour or warehouse function regardless of company. Supervisors should also be able to track workload progress by company and/or by warehouse across companies.
9. Advanced billing and reports:
The WMS must support unique billing rules and multiple invoice formats, and the system should simplify the billing and reporting process. Ensure the WMS you choose offers the ability to calculate billing for warehouse activities, storage and miscellaneous activities. The WMS you choose should allow you to do the following:
Bill customers based on flexible contracts
Track and bill based on storage for a customer
Vary billing based on the level of service/accessorial
Account for multiple warehouse activities
Allow for manual entry of off-line activities
Receive input from various SCE applications
Print invoices specific to a customer
The Logistics and Supply Chain Toolkit, excerpted online in inboundlogistics.com, lists a few steps to consider when choosing a WMS if you are a 3PL. "[A WMS] forms an important component of strategic business improvement, but [it] is still tactical," the authors explain.
When you've whittled down which core functions your WMS must be able to perform, the steps below should assist you in choosing the right WMS provider.
There are various possibilities and options when choosing a WMS and a 3PL has a big decision to make, but ensuring your WMS meets the requirements listed above will help you to make the right choice.
Want to see a 3PL WMS in action? Learn how Tarsus Distribution executed improvements in efficiency supported by Manhattan and Supply Chain Junction.