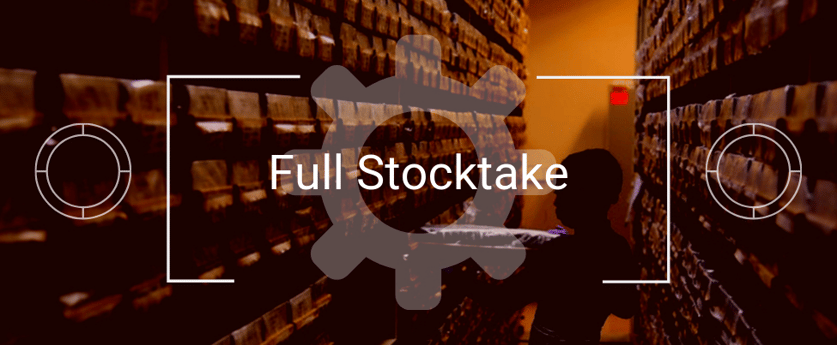 A yearly stocktake helps you to maintain your inventory levels and minimise your losses in retail or wholesale environments. However, your process can always be improved to minimise the risks that your business and your bottom-line face. We look at the common hurdles, their causes, and how you can fix them.
Common stock take hurdles in wholesale and retail
The impact of inefficient stock-taking procedures has an end-result of write-downs of enormous quantities of expired stock.
Your current processes may be contributing to these losses, and in our experience, most often crop up due to human error (from inbound logistics throughout your stock management cycle), outdated methods, and a lack of consistency and frequency of stocktake.
From our previous discussions on stock take, there are a few symptoms of outdated procedures that should act as red flags in your day-to-day processes:
Do you:
Mark your items using things like stickers, for physical counting?
List bulk storage locations as single locations in your ERP system?
Count in between busy periods, and leave incomplete stock takes?
Using excel with manual input of data and multiple user access?
Manage counts of high-value items with strict expiry dates in slow, inaccurate formats?
These manual, error-prone methods contribute to an inaccurate inventory record, and impact a number of your business outcomes:
Customer service levels drop, due to late orders, incorrect deliveries, damaged, expired goods, and orders not delivered in full.
An increase in back-orders due to misrepresented stock quantities.
Drops in productivity due to unclear storage locations and losses.
When stock is under- or over-counted, your risks of obsolescence or expiry escalated.
Your profitability drops.
The five strategies that improve your full stocktake:
These five strategies can be supported by your Warehouse Management System's functions following a good implementation:
1. Check your accuracy
Your day-to-day operational processes should be analysed and revised to allow you to streamline your stocktake process.
Establish a schedule for counting by product - determine which items need to be counted more frequently and build your plan that procedures around those.
Enable these processes to raise the threshold of inventory accuracy. You can discuss these parameters with your WMS vendor so that your WMS supports your inventory on every level.
Following this, your warehouse employees should be familiar with the procedures for common process and exceptions. For instance, if a product is not found as suggested by the system or damaged, the operator should know how to log the exception and remedy the problem.
2. Benchmarking stock take practises
Based on your industry, stock, and deliverables, you should benchmark your inventory management processes against best practices. Ensure that your stock take strategies support the goals and objectives that you establish according to these best practises.
How do you compare to your competitors based on inventory accuracy, day-to-day efficiencies, operational expenses, safety and security, and customer service?
3. Track your stock AND your counters
Try to enforce a stock-location-count procedure – with a WMS you can use a "Check Digits" functionality to ensure the stock is counted accurately and is found in the correct place.
Without a WMS, you will need to enforce this process using other channels.
Consider implementing a WMS in order to ensure that your tracking, storing, and counting processes are under control and presented to you in real-time.
4. Measure and Monitor
Measurement of stocktake accuracy will follow the KPIs laid out during your benchmarking processes.
Consistent checks and analyses of inventory accuracy will help you to keep moving forward in your business and drive profitability, productivity and efficiency.
5. Start implementing Cycle Counting
Cycle counting – the minor stock takes that are performed between full stock take intervals – can help you to boost the accuracy and speed of your yearly stock take.
These counts support the three actions listed above and give you a full view of your inventory health throughout your financial year.
Implementing a WMS can improve the infrastructure that supports these processes so that you can assess your progress as you improve your stock take.
Find out how Kolok improved their processes to support their business objectives and drive an increase in profitability in our case study: