Meet the Grand Duke of Supply Chain Software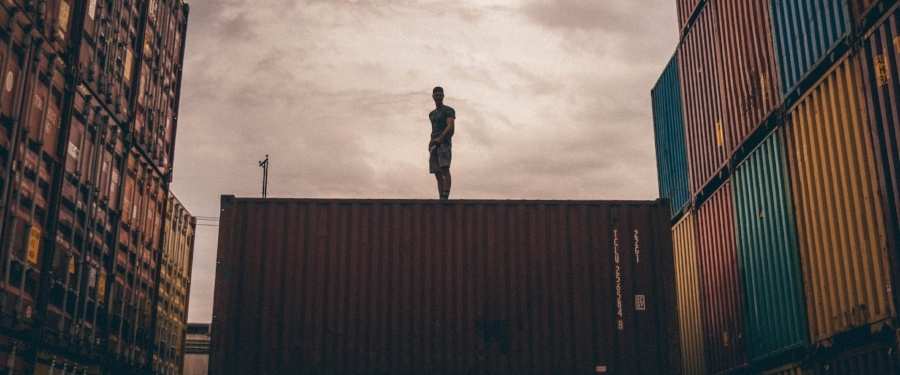 Gartner, the world's leading information technology research and advisory company, evaluated over eighteen WMS and TMS solution providers in their Magic Quadrant research. Gartner places Manhattan at the forefront of the LEADERS QUADRANT for warehouse management systems. The offerings in this quadrant provide the broadest and deepest WMS functionality. Built on a common Supply Chain Process Platform (SCPP), SCPP comes with its own applications and solutions.


It may seem bold to crown Manhattan Associates the Dukes of Supply Chain technology but it is a claim that is virtually undisputed within the industry. It is a claim endorsed not only by their extensive list of accolades and awards, but justified by extensive research and modeled against their numerous peers.
One such body of recently executed research comes to us from Gartner. Gartner, the world's leading information technology research and advisory company, evaluated over eighteen warehouse management system and transportation management system providers in their Magic Quadrant research.

The Magic Quadrant is a graphical representation of a marketplace at and for a specific time period. It depicts Gartner's analysis of how certain vendors measure against 15 criteria for that marketplace which it resolves across two fundamental business performance axis:
Ability to Execute
Completeness of Vision
The criteria which comprise a company's Ability to Execute are: Product or Service, Overall Viability (Business Unit, Financial, Strategy or Organisation), Sales Execution and Pricing, Market Responsiveness and Track Record, Marketing Execution, Customer Experience and Operations.
The criteria which comprise a company's Completeness of Vision are: Market Understanding, Marketing Strategy, Sales Strategy, Offering (Product) Strategy, Business Model, Vertical/Industry Strategy, Innovation and Geographic Strategy.
Based on these evaluative criteria, Gartner places Manhattan at the forefront of the LEADERS QUADRANT for warehouse management systems. The offerings in this quadrant provide the broadest and deepest WMS functionality.
What earned Manhattan Associates their Crown?
Needless to say, Gartner's evaluation criteria are sufficiently strenuous, but given the global economic climate of the past two years, a further resilience was demanded from vendors, one that was also key in Manhattan's achievements and indicative of their tremendous foresight:

"WMS buyers continued to place emphasis on vendor and product viability and total cost of ownership (TCO.) Cost containment remained a dominant objective for supply chain organisations, with improving customer service and productivity also very important priorities."

Wherefore Manhattan deserves admiration for its steadfast resilience and continued investment in product innovation (instead of a knee-jerk reaction to recoil and "cost-cut its way to prosperity").

Not only has the company's application portfolio expanded far beyond its WMS/LMS/TMS heritage, but over the past several years the company has bravely spent more than US$200 million on research and development to expand and migrate its SCOPE portfolio onto a unified, SOA-based platform.


Given the state of the warehouse management system's marketplace, other themes driving Gartner's accolade of superiority were:
The overall depth of core WMS packaged functionality
The overall breadth of value-added WMS or extended WMS,
The adaptability of the WMS technical architecture
The abilities of vendors to support the most-complex and highthroughput warehouse environments
Vendor domain expertise and customer experience
Vendor vision and innovation, as well as the ability to be on the forefront of transformative change
Gartner notes that technical architecture is a more important evaluation criterion for buyers second only to functionality.

In this market evaluation, users' needs for business agility and thus application adaptability require architectures that enable zero- or low-modification implementations and allow users to adapt their WMSs as business changes occur.

Manhattan has been rounding out a portfolio of supply chain management (SCM) software solutions dubbed Manhattan SCOPE, which stands for "Supply Chain Optimisation, Planning through Execution."

Built on a common Supply Chain Process Platform (SCPP), the SCOPE suite combines the following sub-suites to enable overall supply chain optimisation: Planning and Forecasting, Inventory Optimisation, Order Lifecycle Management, Transportation Lifecycle Management, and Distribution Management.

SCPP comes with its own applications and solutions. These solutions offer the broad supply chain insight and analytics that are critical to an executive's ability to proactively manage the holistic supply chain.

To illustrate the business-related meaning of these applications, Supply Chain Intelligence (SCI) is a Web-based supply chain business intelligence (BI) product delivered through embedded IBM Cognos BI technology. SCI features powerful capabilities for analytics, dashboards, scorecards, reporting, ad hoc querying, charting/graphing, and business event management.

In addition, the product is dynamically integrated with Microsoft Office products and can be accessed via mobile devices. SCI is deployable to both internal users and trading partners, while its service oriented architecture (SOA) is flexible and configurable to meet individual customer needs.
The analytic SCI application has been thus far pre-integrated with the aforementioned Transportation Lifecycle Management and Distribution Management modules of SCOPE, with integrations to the remaining modules coming in the near future.

Closed-loop analytics (the ability to go from SCI views back into an execution system to "take action" based on insight gained in SCI) and embedded analytics (providing access to relevant analyses and reports directly within transactional screens to help provide additional insight for decisionmaking) are envisioned as future developments.

These packs feature hundreds of pertinent key performance indicators (KPIs), analyses and reports, and ways to "slice and dice" the data (dimensions).
Total Cost to Serve (TCS)
For its part, the Total Cost to Serve (TCS) composite application calculates the total cost per unit of an item to acquire it from a supplier and make it available for sale to a customer.

The TCS calculation comes on top of the landed cost calculation, which takes into consideration all original manufacturing, shipping, and delivery costs the to the distribution center (DC). For its part, TCS includes both direct and indirect costs that can be reasonably allocated in receiving, carrying, picking & packing, and final shipping from the DC.

The TCS analytic application enables better sourcing, routing, and order fulfillment decisions based on all possible anticipated costs. It provides visibility into financial performance by product and location, thus forming a foundation for understanding true product profit margins and for optimisation of the supply network as a whole.

The TCS module captures actual costs as they happen, and is preintegrated with Manhattan SCOPE applications to automatically obtain cost information. In addition, TCS can obtain relevant costs from non-Manhattan sources.

The product features multi-level apportionment rules to allocate cost (e.g., by organisational hierarchy, product hierarchy, timeframe, etc.).
Manhattan's Evolution Flashback
The realm of Distribution Management remains Manhattan's bread winner (with estimated 60 percent to 70 percent of the company's revenues).

These "mother" applications are designed to effectively manage the key assets required to run complex distribution operations, and to move goods and information through a warehouse with precision and velocity.

The suite addresses, among other needs, inbound visibility, receiving and shipping, labor management, and slotting optimisation, and includes the following functions:
Labor Forecasting and Scheduling
Supplier Enablement
Hub Management
Radio Frequency Identification (RFID) solutions

Transportation Lifecycle Management has also long been Manhattan's forte. The suite optimizes all aspects of transporting product through supply chains by improving multiple product delivery dimensions, such as speed, accuracy, and cost. It covers: Transportation Procurement, Transportation Planning & Execution, Logistics Gateway, Fleet Management, Audit Payment and Claims, Appointment Scheduling, Yard Management, and Carrier Management.

These two sets of applications are where Manhattan continues to fiercely compete with other solution providers.

In addition to the Planning and Forecasting capabilities the Manhattan SCOPE suite covers the realm of Inventory Optimisation (IO). Manhattan's IO suite facilitates the following functions: Replenishment, Multi-Echelon (to manage distribution networks with more than one level of distribution center between the supplier and the end point), Vendor Managed Inventory (VMI), and Collaboration Gateway.

The latter two solutions help companies formulate tighter, lasting relationships with key trading partners, such as replenishing products into customers' locations or sharing supply chain KPI's.
In 2010, Manhattan added mobility capabilities to its platform via the FieldScout solution, which is part technology stack and part lightweight receiving and shipping application.

Right now Manhattan FieldScout is aimed at the following two supply chain nodes: hubs/cross-docks and retail stores.

For example, in a hub warehouse located at a port, a company might not need a full WMS with RF scanners, but rather just light functionality for
receiving and shipping.

The only applications that are not yet fully on the SCPP platform are demand planning and inventory optimisation. But the indications are that these solutions might also be platform-enabled by the Momentum 2011 conference in late May 2011: "Platform Thinking Activated."


Learn more on how our WMS can benefit your business across the entire supply chain in the Middle East and South Africa. Read the Tarsus Case Study: