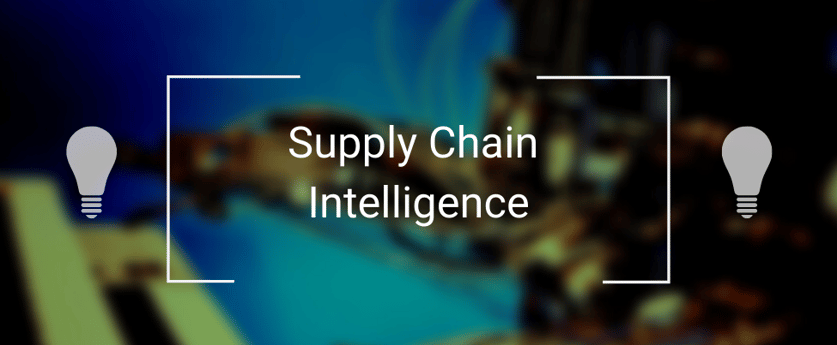 Your warehouse is a keystone in your supply chain, and more and more, supply chain executives (and those in warehouse management) suffer the negative effects of excessively high costs, productivity dips, delivery delays, and bad data.
Supply Chain Intelligence as a module within your Warehouse Management System can help you to optimise, improve, and streamline your warehouse processes in order to improve your overall supply chain economy and productivity.
"…supply chain visibility gained through software platforms isn't enough, Cox said. "Visibility must provide action. Shippers need inbound and outbound visibility. The service level depends on the logistics provider; in this ecosystem, everyone plays an important role, even the back office, when they ask, 'What's in the order of the truck that's delayed?' These are hardcore supply chain challenges that we have to solve together."

- Paige Cox, senior vice president and head of Digital Supply Chain Networks
From Freight Waves, Inc. 12 November 2019
Solving these problems comes down to the integration, interface, and application of a practical Supply Chain Intelligence solution.
What is Supply Chain Intelligence?
Supply Chain Intelligence refers to the connection and integration of all your warehouse processes, from inbound to outbound and transportation mechanisms. It gives a full view of the distribution process including your warehouse, distribution centre, storefront and e-commerce platforms, helping to give a better understanding of your processes and reducing errors.
How does it fit into the warehouse framework?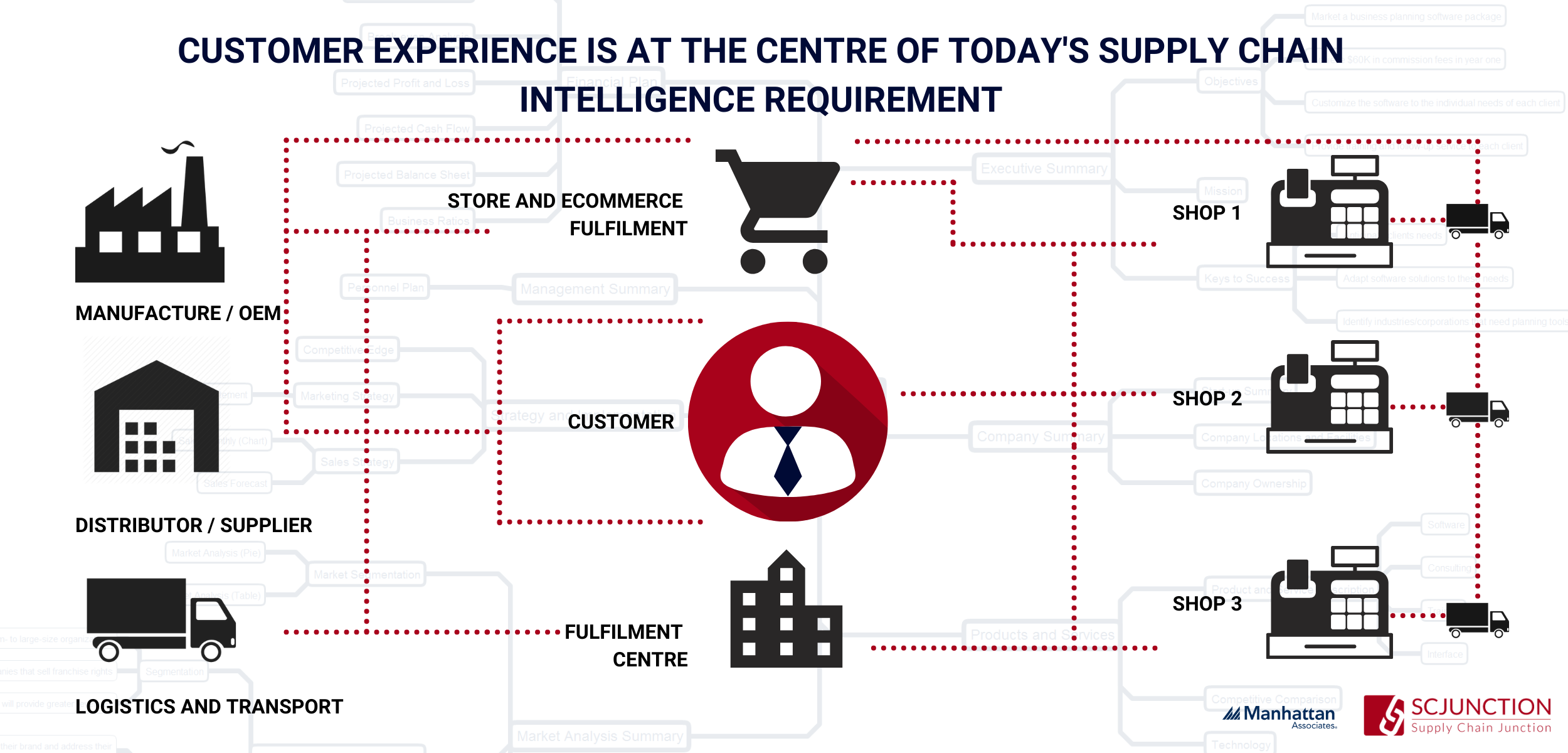 A best-of-breed WMS should provide you with a warehouse intelligence dashboard, which gives you the overview of every single one of your processes within your business as they relate to each other, your performance, and your customer satisfaction.
Because of this integration and interfacing, you are able to make accurate key decisions that help your warehouse – and business – to stay on track.
Understand the components of your processes, and optimise, change out, and encourage process behaviours that help your warehouse perform better.
The features and benefits of Supply Chain Intelligence in your warehouse and beyond:
Establish and work in tandem with your demand patterns
Get accurate forecasts: Compare your data over time to establish trends, dips, product popularity, and inventory failures, and work to satisfy the demand in its trending cycles by improving your supply, receiving, storage, and shipping processes.
Monitor and engage better with your supply networks
In order to ensure a consistent and uninterrupted supply, you need to share your analysis of your markets and your trend data with your suppliers and help them to ensure they have the required stock in time for your peaks and do not over-produce or over-supply during the demand troughs.
Analyse and improve your operations performance
Your operations are integral to the function of your warehouse, and the processes you follow should be tweaked on a regular basis to enable your operations and warehouse teams to deliver a consistent service.
In conjunction with your operations, you can view your warehouse performance from receiving to shipping and rework the necessary tasks and responsibilities to support your customer satisfaction goals.
Improve your quality control through better tracking, analysis, and delivery
With extensive data analysis options available, you can track, analyse, and report on products and their distribution with greater agility. This lets you use your warehouse data to deliver faster, recall if required, isolate and manage obsolete or spoiled items, and keep track of your inventory more accurately.
Apply your KPIs with the relevant information and assess the health of your business
Your ability to use integrated business planning within your warehouse that is aligned with the business outside the warehouse gives you the capability to improve based on solid KPIs and actual performance, instead of blindly ranking your performance against your perceived achievements.
See the actual data, rate your actual performance, and give the correct feedback to your managers and staff, in real-time.
Input and optimise your customer service requirements
Customer satisfaction is key within the supply chain – it is the final KPI which tells you whether you are, in fact, performing to the right standard. Knowing the demand cycle and being able to communicate effectively with both your suppliers and your sales, marketing, and client service departments, allows you to improve your customer relations with accurate information, timeous service, and better-quality product.
Reduce your costs and drive healthier profits
Through the streamlining of your processes, you can reduce your overheads and improve your margins by accurately assessing your labour requirement at any given time, reducing inventory losses and dead stock, eliminating human error, halting miscommunication, and reducing returns or replacements from dissatisfied customers.
The features and benefits listed above are laid out in very broad terms, and the specific deliverables of your Supply Chain Intelligence tools are laid out in full when you begin the Warehouse Implementation Process.
Getting into the specifics of Supply Chain Intelligence
You need to gain a full view of your warehouse and business to establish your objectives, and defining your functional requirements, planning your implementation, and anticipating and managing the change within your business are all core considerations.
Read through our resources on this planning and analysis stage:
Now download the Kolok Case Study for an account of the improvements, savings, and efficiencies gained through a practical and needs-based WMS implementation.