How Long Before you See A Return on WMS Investment?
Created: 01 September 2020

While we know an ROI on your WMS investment is inevitable, clients want to know when they will start to see it in some shape or form. Of course, this depends largely on variables such as the scale of the business, or the system you have installed. But there are some definite timeframes on some value returns that your business will experience subject to a complete successful WMS implementation.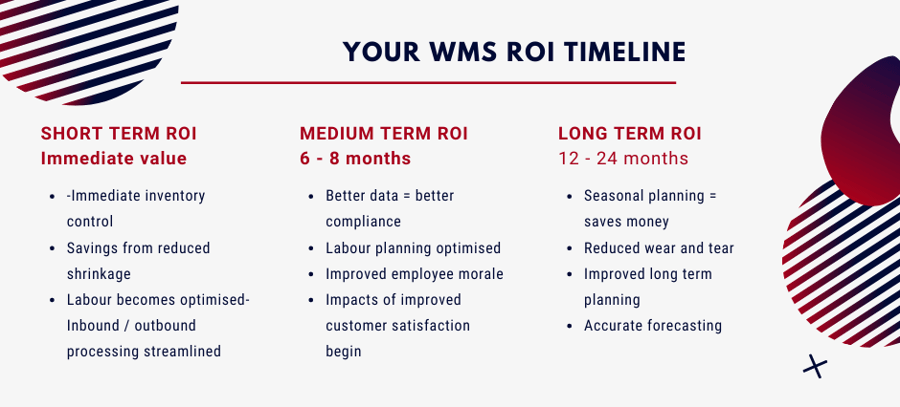 Manhattan Associates and Supply Chain Junction has a long history of immediate return on investment, as evidenced by our clients.
Read the infographic below, and then see what our customers have to say about Manhattan and Supply Chain Junction.
Supply Chain Junction and Manhattan Associates: Immediate Returns (Infographic)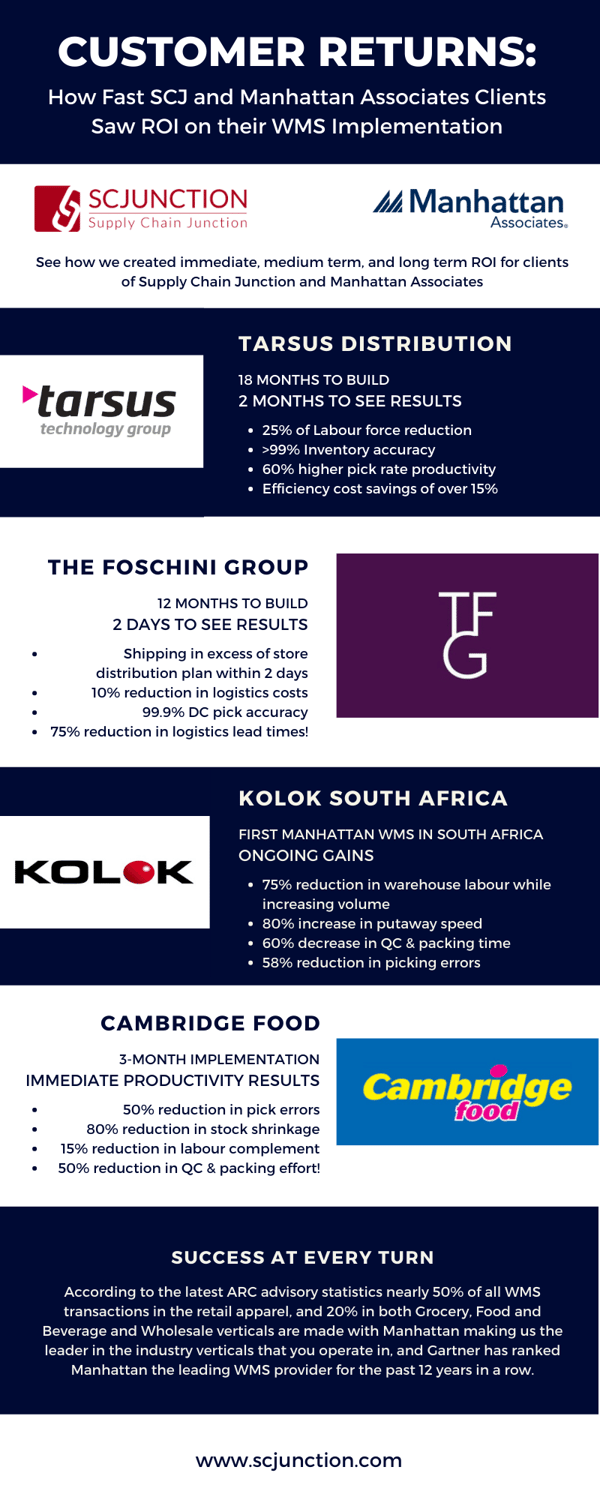 To gain an accurate idea of your ROI's timeline, and what your short-, medium-, and long-term returns will be and when you will start reaping these rewards, it's important to know what your metrics are against industry benchmarks, and what your ROI will depend on.
Consult with us to gain a better understanding of your business' timelines and outcomes: Or get your ROI calculations sorted with our comprehensive guide: