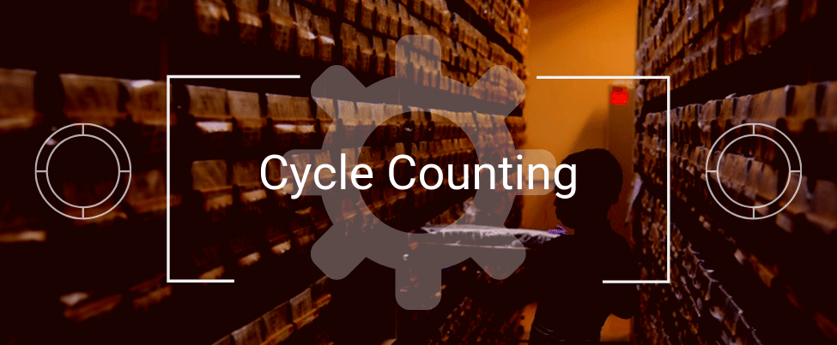 As a warehouse manager, using the functions of your WMS to support your yearly stock take with cycle counting is critical. Using cycle counting and implementing the industry's best practices will ensure a more accurate, streamlined stock take.
We look at the cycle counting best practices that improve your stock take, inventory management, and delivery capabilities.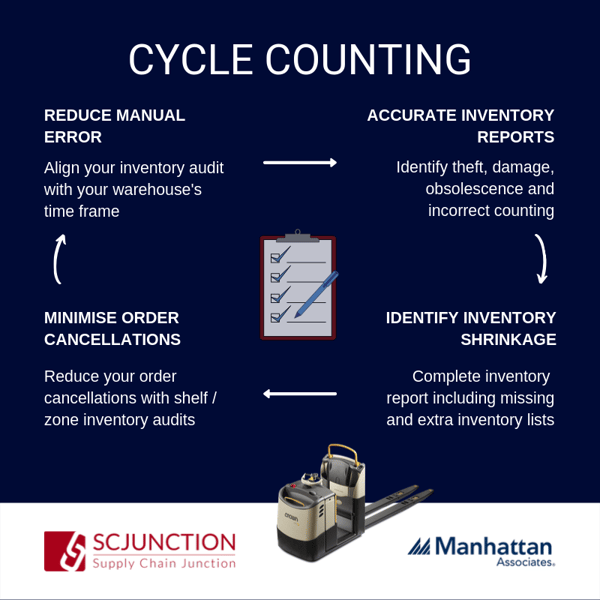 Portioning out the stock in your warehouse for regular, small-scale counts helps you to count by department, cost, value, or popularity, giving a clear picture of your inbound and outbound stock.
Most warehouses have a combination of full stock takes and cycle counts in place, but the most mature use cycle counts only as they have proven that their inventory accuracy is sufficient to warrant the trust and flexibility to do so.
Planned Counts
This is where your inventory team counts X number of items and/ or locations on a regular basis based on criteria such as item velocity, item value, days since last counted, etc
Exception Counts
As the name suggests these counts are typically executed when an exception such as a short pick or alternate location selection occur, but they can also be proactive by asking pickers to confirm that locations are actually empty once they have picked the last item in the location
Allowing flexibility in your warehouse is key, so being able to switch up your counting gives you as much agility as a fully-integrated inventory.
Cycle Counting Best Practices for your Warehouse
Development of a Solid Counting /Inventory Control Policy is a must for every warehouse. Practice your documented procedures for errors and exceptions, find and fix the root causes, and optimise your storage policies for improved accuracy.
Find out more about improving your accuracy here.
1. Consistency & Frequency
Keeping your cycle counts consistent throughout the year ensures that you stay on top of your stock numbers, get an accurate trend-line of stock acquisition, sales, losses, and obsolescence in the build up to your yearly stock take.
Your WMS gives you the tools to plan your warehouse operations, review data on a real-time basis, and assess your performance and efficiency based on current stats – keeping your data up-to-date will promote this state.
2. ABC counts
Separate your stock into categories according to their value and bulk of sales:
Top 20% of products making up 80% of your sales
The mid 30% that make up 15% of sales.
The bottom 50% that make up for 5% of sales.
This will give you a great understanding of what and where your best sellers are, and how you manage the inbound and outbound stock in your warehouse, prioritised appropriately.
3. Mobile counting
Keeping your warehouse mobile can help you to improve the speed and simplicity of your cycle counting. Having handheld scanners or barcode readers at hand to automatically input your numbers, instead of following manual processes, improves your accuracy and turnaround.
4. Double-checking and team counts
As above, in tandem with your mobilised warehouse, you can ensure all cycle counts are done by two employees per count. Having two sets of eyes on the process removes the risk of errors that are made due to fatigue and overlooking details.
5. Warehouse layout
Once your cycle counting process is bedded down, you should aim to optimise your warehouse layout and organisation for faster, simpler counts, based on the parameters laid out in your ABC counts.
See how a strategic implementation of your WMS can help you to optimise and improve your warehouse processes in order to help support your business objectives: