After more than 3 years of extensive collaboration with PEP, Manhattan WMS has been successfully implemented in the new PEP Distribution Centre in Hammarsdale, KwaZulu Natal, South Africa. In this blog, we reflect on the exciting journey from project initiation through to successful go-live.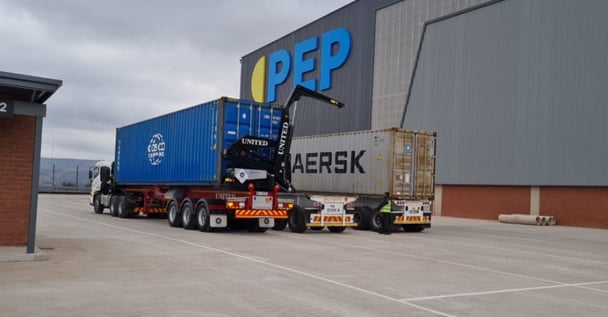 Kicking off the design
Before the design kicked off, we went through an initiation phase. This consisted of interactive training sessions to familiarise stakeholders with Manhattan terminology, project methodology and the SCJ solutions team. Solution design was done fully remotely at the time due to Covid-19 restrictions and brought with it both challenges and opportunities. The main challenge can be summarized as: 'We can see you speaking, but we can't hear you!'. Once the team got to grips with these new found challenges, a productive collaboration emerged as the team worked towards a signed off solution design that addressed all key Manhattan WMS functionality required in Hammarsdale DC.
The size of the DC (one of the largest of its kind in this country measuring over 90,000 m2 ) and extensive operational requirements expedited the inclusion of many different functionalities: yard management, pre-receiving, receiving, inbound printing, inbound QC, dimensioning, cross-dock, putaway, waving, put to store, full case picking, cluster picking, tote picking, WES pack sorter integration, outbound printing, outbound QC, shipping, inventory management, cycle counting, slot optimization, labour management, oSCI, reporting and dashboarding.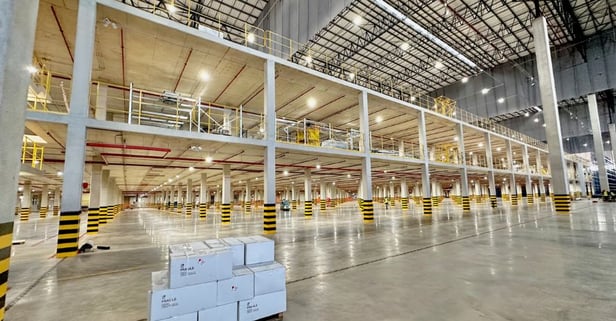 Building the solution
Upon completion and approval of the design, the SCJ solutions team embarked on building the solution. In close collaboration with the PEP WMS systems analysts, test scripts were developed throughout the build phase. The build phase was managed using the Agile project methodology and resulted in the desired involvement from the PEP super users- training them as Manhattan WMS experts. A number of minor and major design changes were processed while building the solution, all tracked through formal change control.
As Covid-19 restrictions were slowly relaxing, the SCJ and PEP teams were finally able to meet each other in person (despite not being able to shake hands) and the first in-progress site visits took place. It was during this visit that the mammoth size of the DC and this project started to sink in.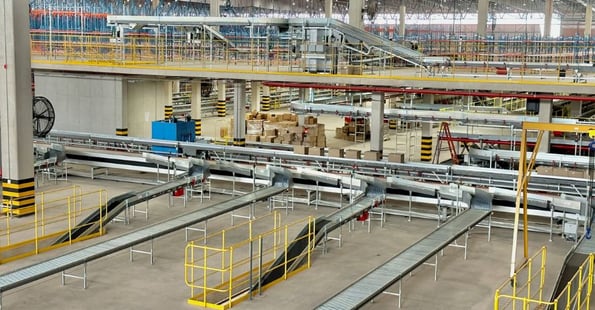 Testing, testing, testing
As the building progressed, the solution build phase was reaching completion. All the configured and developed functionalities were required to seamlessly work together within Manhattan WMS and concurrently integrate with other applications. In order to test this accurately and holistically, an integrated test plan was developed with all parties in the software landscape. Unit testing was first signed off, followed by Systems Integration Testing (SIT). The key success factor in SIT was the execution of End-to-End (E2E) scenarios where interfaces between WMS, host systems, and WES were tested. The final part of testing was User Acceptance Testing (UAT) where all functionality and exceptions were tested in detail.
Integrated testing was executed on-site in Hammarsdale. This was considered a key milestone in the project as this was the first opportunity to see how the physical warehouse, WMS, WES, WCS, host systems, etc. all work together.
Professionalized training with MET
A facility of this size brings with it a large staff compliment. To onboard employees in a systemic and professional way, PEP used MET Fastrack (MET) as their learning management system (LMS). The PEP WMS System Analysts were trained on how to use MET and worked together with SCJ to develop the necessary training modules. Upon approval of the training material, all Manhattan WMS users were fully trained and assessed with MET, before they could start working in the DC. The training material and assessments on MET are now a key part of the onboarding process of new employees in Hammarsdale DC.
Day In the Life Of: DILO
To evaluate how the DC will operate, and to iron out day-to-day operational issues, SCJ takes projects through Day In the Life Of (DILO) simulations. PEP was fully on board with this approach from the onset of the project and made sure to spend an extensive amount of time on DILO. Real inventory was used to simulate the full end-to-end process with people. This helped to identify issues, understand user-system interactions, and allowed all teams in the project to do final adjustments before go-live. (link to article about DILO)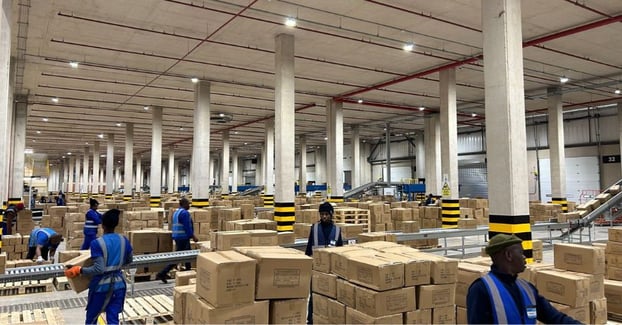 Go-live
After working together through all testing phases and DILO, the entire project team was ready for go-live. The strategy was to use a slow ramp up and get used to processing real stock from real purchase orders coming in, and real stock being picked for real stores. As with all go-lives, some teething issues were picked up and resolved by the support teams and some changes were implemented to accommodate operational realities that were not faced before.
It took less than three weeks to roll-out full inbound functionality, and outbound caught up to full production capabilities in week 4. With up to 3.5 million units going in and out of the warehouse on a weekly basis, PEP Hammarsdale DC is one of the largest shipping facilities in the country.